David Samama is a tax lawyer and a member of FBT's Tax group.
He advises individuals and corporations in order to optimize their tax situation both from a private point of view (optimization and patrimonial restructuring, gift and inheritance taxes, optimization of the income and wealth taxes) and business point of view (companies and their manager's taxation, advice on corporate structuring, corporate group taxation, retirement optimization, impatriates' regime etc.).
David Samama also assists clients in cross-border and financial instrument operations. He has gained significant experience in the regularization of assets held abroad (bank accounts, trusts and other offshore structures, operating companies and immovable assets) as well as in settlement agreement negotiations with the French tax administration.
His sound knowledge of tax audit enables him to offer valuable assistance both to corporations and to individuals in litigation proceedings conducted against them by the French tax administration.
David Samama has also gathered extensive experience in corporate taxation, notably in the implementation of French and foreign investment vehicles.
Finally, he deals with all reporting requirements in France of French or foreign taxpayers (income and wealth taxes, Civil Real Estate Company's profit (SCI), etc.)
Education and Professional Experience
Since 2012 – Tax Lawyer, FBT Attorneys-at-Law, Paris
2012 – Professional Lawyer Certificate, Paris
2011 – Training School of the Paris Bar (EFB)
2010 – Master II European and International Tax Law, Paris Nord University
2009 – Master I Tax Law, Paris 1 University, Panthéon-Sorbonne
2008 – Law Degree, Paris 1 University, Panthéon-Sorbonne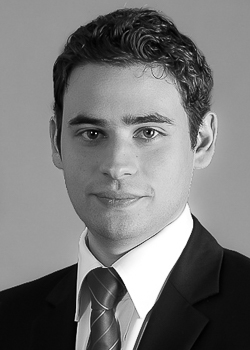 Lawyer, Paris
FBT Avocats